Since it's getting more and more difficult to source parts for the Citroen C6, I figured I start comiling a list of availabilities here and there, maybe it helps somebody.
Coolant pipe degaser (part of the pipe 1351KV) made from inox by Créative Inox in France
https://creative-inox.fr/index.php?id_product=36&rewrite=1351kv-capacite-pour-27-v6-hdi&controller=product&id_lang=2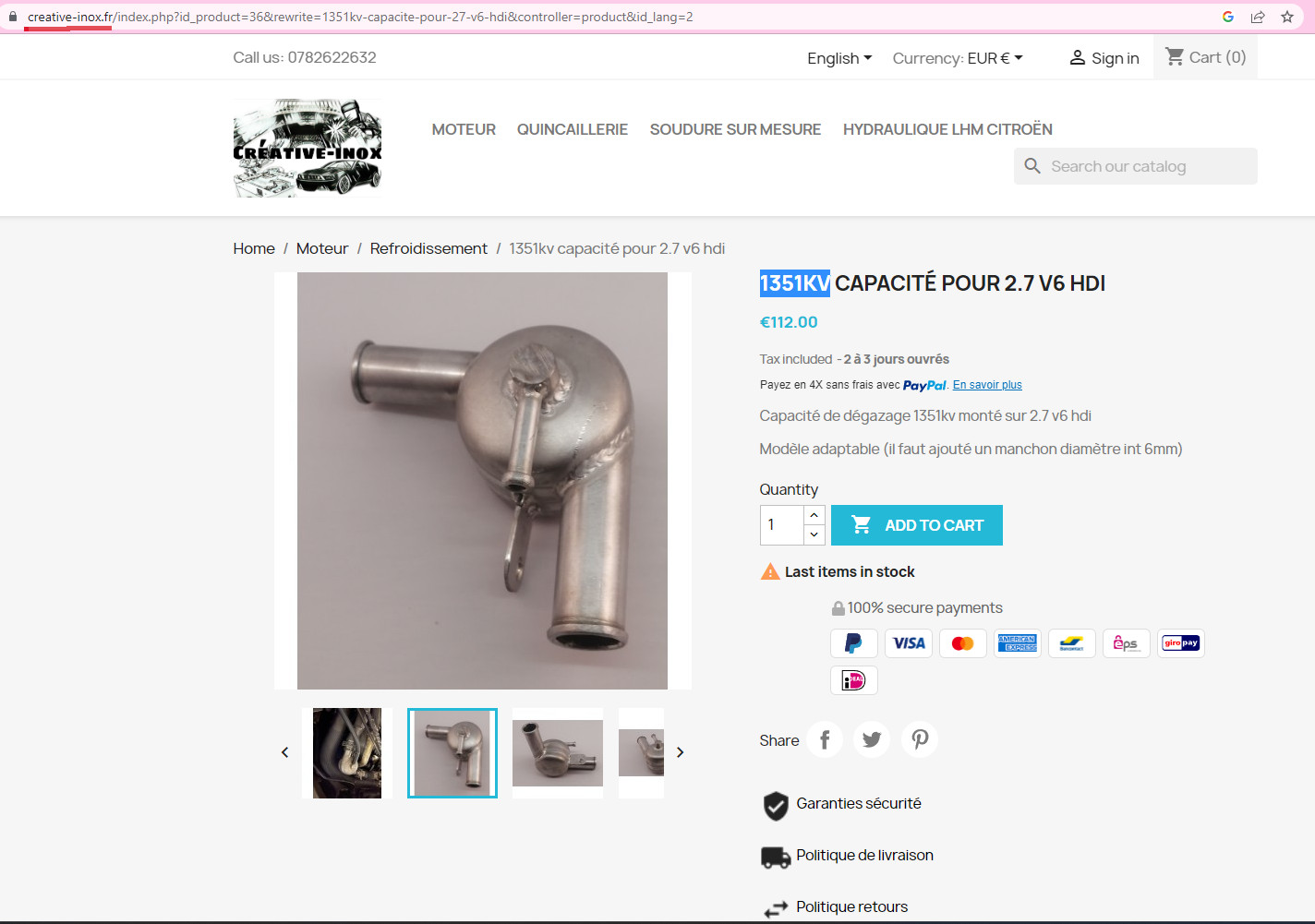 ---
In this video UPnDOWN mentioned aftermarket radiator and condenser bought from an ebay seller, Nissen brand.  I looked up their online catalog and found the following aftermarket products:

Part numbers in Nessen catalog: 
Radiator: 63619
Condenser: 94830
Oil Cooler: 91120, 91121, 91122
Receiver dryer: 95522
Compressor: 89398
Heater:707095, 71158
Blower:87281
Intercooler: 96617
Egr Valve: 98237, 98240
Preassure Sensor: 301102, 301104
---
Chevronic announced on FB a few days ago the remanufacturing of the bulb holder 630391 starting August 2023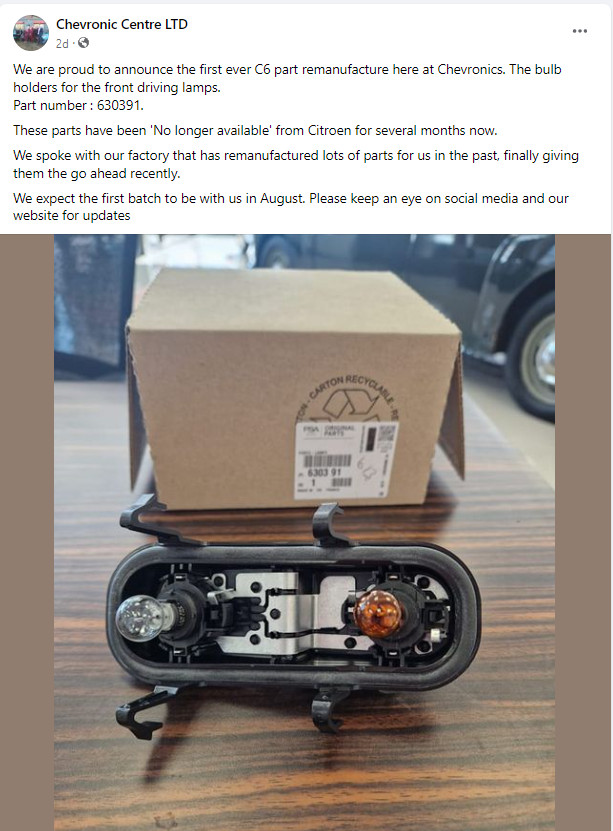 ---
The   Citroen C6 Light Unit (right) – Part No: 6303 90 and  Citroen C6 Light Unit (left) – Part No: 630389 were listed available (today) at chevronics.co.uk  and in der-ersatzteile-profi.de. Sadly this der-ersatzteile-profi.de does not ship to all European countries, just a few selected ones like Holland, Germany, Belgium.
We bought some parts from der-ersatzteile-profi (bulb holders, when they still had it, and sent it to a frend in NL, who sent it to us) I saw them having these daylignt running light "glass" (it's plastic). Search for: Original Citroen Blinkerglas rechts in Stoßfänger 630390  and Original Citroen Blinkerglas links in Stoßfänger 630389  
---
Currently we are waiting for the 5270VP, from Unix Auto, in Hungary, supposedly it can take up to 5 weeks to get it, if not we will get the money back.
If I know other parts (or where to get it) I will update this list. If you know any place to source C6 parts, pretty please don't hold back do tell us 😀